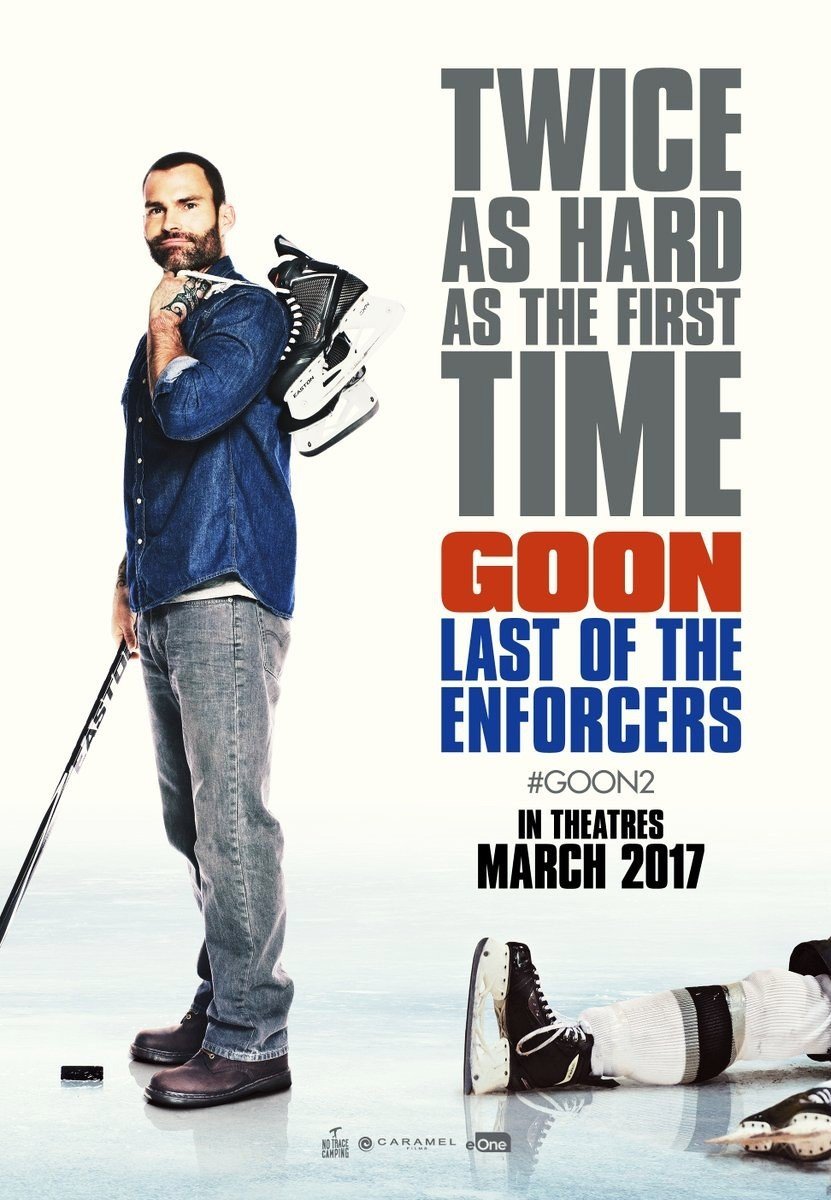 Who needs a goal? Kick somebody's ass!
A lockout has reunited old teammates and brought a crew of new players to the bench for the one, the only, and the notorious Halifax Highlanders. Sidelined after one too many hits and now married with a baby on the way, Doug "The Thug" Glatt (Seann William Scott) is forced to hang up his skates and settle into something that we call "normal life", with him trying his hand at selling insurance. Does it quite fit him like a hockey-glove? Not at all, but it does keep him occupied and his wife (Alison Pill) happy, so why not just stick with it? But it all changes when Doug's nemesis, the young, cocky hotshot Anders Cain (Wyatt Russell), is made captain of the Highlanders and new ownership threatens to tear his team apart. Now, Doug feels as if it's time to lace back up the skates, put the gloves back on and, yeah, take some people's teeth out.
In the world of sports movies, it's very rare that we get one about hockey. Better yet, it's incredibly rare that we get a good one. Or hell, it's incredibly rare that we get a hockey-comedy that isn't just funny, but also kind of sweet and exciting to watch for everybody, regardless of if they love hockey or not. But that's exactly what the first Goon was: Hilarious, hard-hitting, and at the center of it all, a little heartfelt. It was, for lack of a better word, one of the better sports movies made and perhaps, close to being the best hockey-movie of all-time.
Notice how I said "close to", people. Don't get all riled-up as I know Slapshot! is still #1 is on everyone's list.
But still, Goon probably didn't need a sequel, but here it is and well, things feel a whole lot different. For one, the quality has been downgraded a whole lot. Jay Baruchel takes over directing-duties this time around and while he's very good at shooting hockey and the sort of excitement that can be felt from watching a game, where it seems like everyone's more interested in beating the hell out of one another, and not actually, you know, scoring goals and winning, he feels awkward with everything else. The comedy, the drama, and even the slightest bit of heart that's anywhere to be found, just doesn't quite work.
The only thing that really does work is, other than the hockey and over-the-top, but effectively extreme brawls, is Seann William Scott who, once again, proves why he's one of the more underrated talents in comedy. Cause while the guy is definitely funny, he also has a little something more to him than just crass-jokes about balls and Canadians (which is all this movie's comedy revolves around); he's actually a pretty nice guy who means well and basically loves everyone around him, even if he is an absolutely nutty and crazy fighting-machine. Scott's delivery with everything he says here is golden and feels like he's constantly lifting the movie above what it actually seems like it wants to be.
Cause at the end of the day, it's still a really loud, a really crass, and really dumb sports-comedy that sort of works, but also sort of doesn't.
It's hard because when you compare it to the first one, you have to think that there may have been an opportunity wasted. The story isn't really here, the comedy is really slapdash, in terms of what's funny and what isn't, and the supporting-characters all just feel a little one-note. It's as if the heart and soul was somehow lost, even though it seems like everyone involved with this, wanted to make this, and felt so incredibly passionate about it, that they didn't care if the money was there or not. They wanted to make Goon 2 and well, they got it.
I just wish it was something totally worth waiting the past five years or so for.
Consensus: While still just as silly and raunchy as the first, Last of the Enforcers also feels like a drastic step-down with weak writing and a bad case of familiarity, despite the hockey-scenes and William Scott saving the day.
5 / 10
Photos Courtesy of: Entertainment One