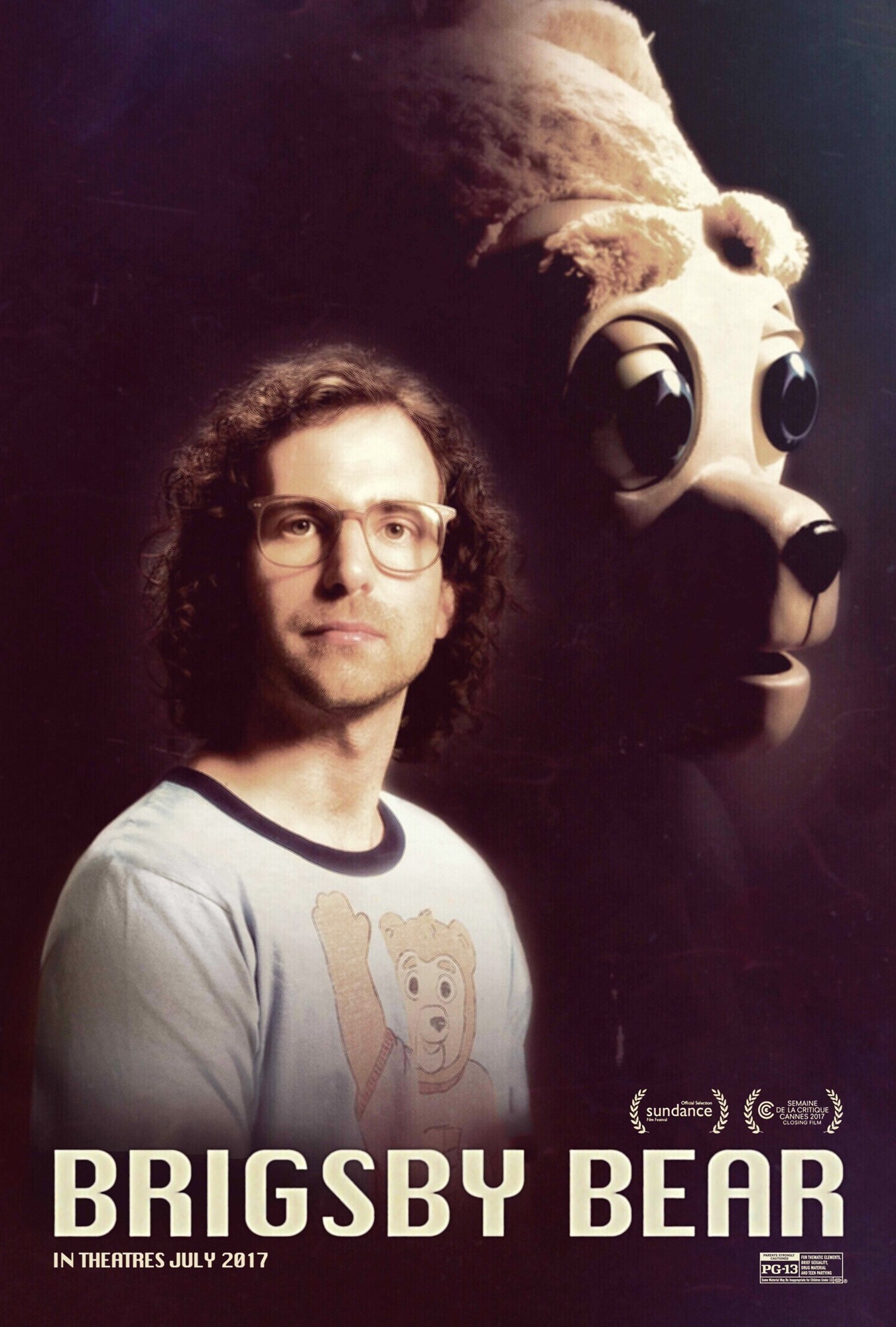 Some shows we just never want to end. Looking at you, Freaks & Geeks.
For as long as he can remember, James Pope (Kyle Mooney)'s life has been run on "Brigsby Bear Adventures", a children's program that teaches James about recycling and not masturbating more than twice a day. Weird stuff like that, but hey, James loves it so much that he doesn't care or even see the weird message. Then, the series abruptly ends and James doesn't know what to do with himself. And to make matters even worse, he's moved into a new house, with a new family, and doesn't quite know how to fit in with the rest of the world around him. Still though, everybody pretty much already accepts him for what he is and they decide that it's time to help James finish up Brigsby's final adventure. James hopes it will bring him some closure on the TV series, whereas everybody else hopes that it will allow him to move on and come to terms with the real world.
So yeah, I'm being a little coy about Brigsby Bear because there are some parts of the plot that are kept secret and with good reason: It's dark. But in a way, it's shocking and it works; it gives you the idea that this movie's going to go far and beyond just being another silly, over-the-top indie-comedy about a childish man-baby trying to finish off the final episode to a cult-followed TV show.
It also helps allow for there to be real some tension in the air, even when in reality, there isn't. There aren't bad people, or insanely good people in Brigsby Bear and it's kind of sweet. It's the kind of movie that cares much more about characters, their relationships to one another, and how they treat the outside world, as opposed to just being all about the plot and riffing on everyday life. Had this movie been taken in the hands of someone like Will Ferrell or Steve Carrel, who knows how centered and focused it would have been.
But without them, and instead, with Kyle Mooney, it's much far better off.
And that's why Brigsby Bear, while it could have easily just been a spin-off of Mooney doing goofy and crazy things, like he does on SNL, it's much different. He has this character that, despite having the general facade of being a weirdo, is actually kind, earnest, and so innocent, he could literally kill a cat and you wouldn't be upset with him. He's just getting used to a new world and it's Mooney's performance that really works wonders, enthusing a great air of mystery of this character, but also a great deal of sympathy too.
And of course, the same sentiments transcend to the rest of the characters, too. Matt Walsh is funny as the dorky dad who tries to relate to James; Michaela Watkins does the same; Claire Danes, playing probably anything resembling a villain here, is fun to watch; Greg Kinnear's nice cop role gets better once we discover he's got a bit of the acting bug; Ryan Simpkins plays James' sister who seems like she's going to be an embarrassed pain in the rear-end, but eventually lightens up; Jorge Lendeborg Jr. plays one of James' friends who seems lik he's going to be a deuche, only to then not be and probably be the best character in it all; and Mark Hamill and Jane Adams, well, the less said about them, perhaps the better.
Either way, just know that they're all good, because they're given characters to work with and not just the sitcom-y kind, either.
Real people, who also seem to be kind of funny to watch.
Consensus: A little odd, but overall, Brigsby Bear is a very funny, sweet, and well-acted comedy that actually takes its time to work.
7 / 10
Photos Courtesy of: Sony Pictures Classics