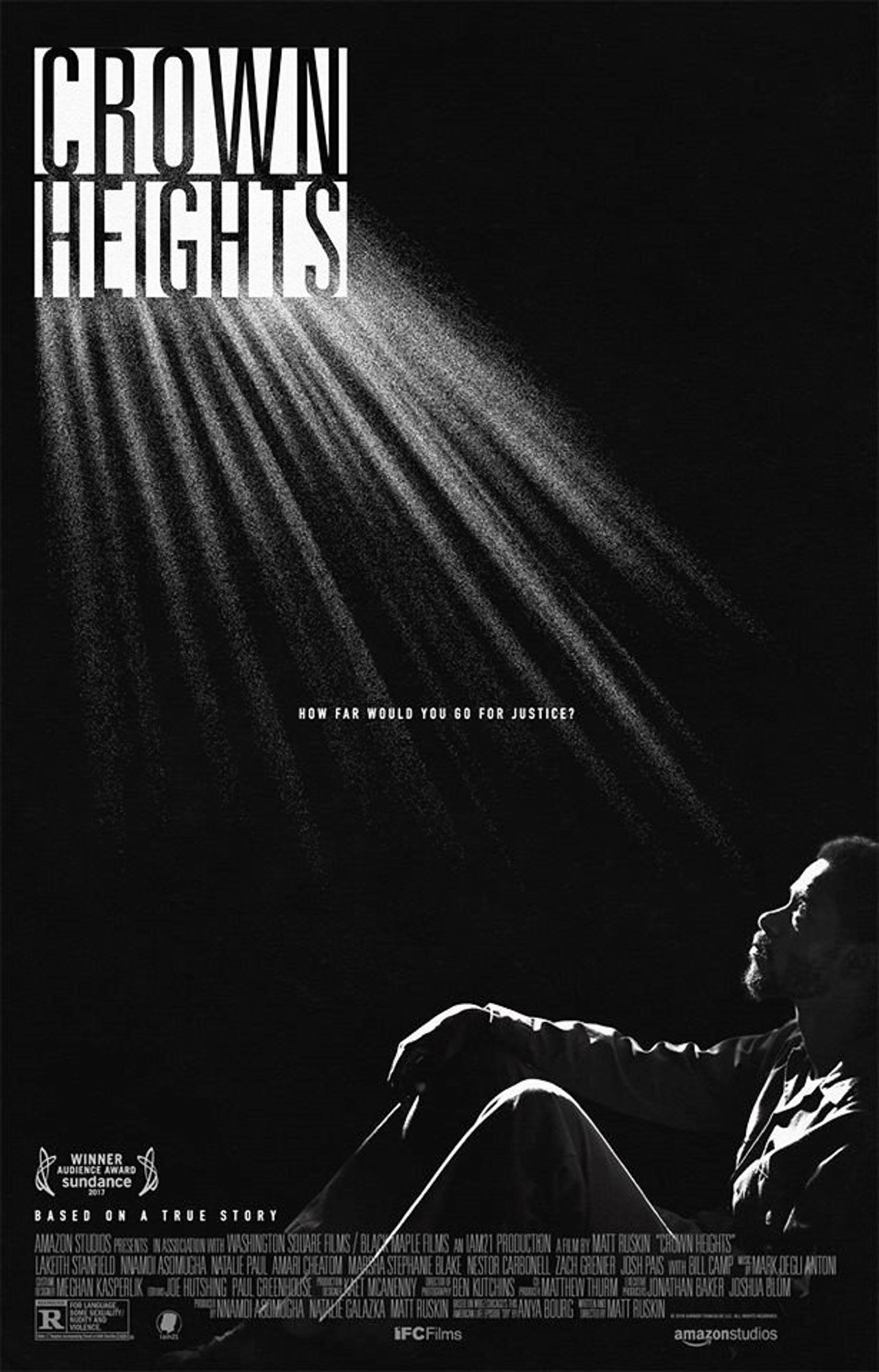 Once again. Not. Much. Has. Changed.
Colin Warner (LaKeith Stanfield) is just another teenager living in Brooklyn. He's an immigrant from Jamaica who is getting used to his surroundings, has a girlfriend, a job of stealing things, and oh yeah, plans on going to college. If not now, then at least sometime soon. That all changes, however, when the police arrest and charge him with murder. Colin has no clue who the victim was or who actually did it, but the police say they have witness-testimony of someone who looks like Colin, so it has to be him, right? Well, no, but still, Colin gets locked away for a little over two decades, without any sign of hope whatsoever. The only breath of fresh air he has is that his best friend, Carl King (Nnamdi Asomugha), is fighting for his innocence on the outside and doing all that he can to get a retrial and to prove that once and for all, Colin did not murder someone.
If it weren't for the true story behind it, Crown Heights would have been another conventional, run-of-the-mill biopic about injustice and racism in America. Even if it wasn't based-off of a true story, it would still hold an amount of truth and harsh honesty that with the current prison-system we have in America, makes it all the more of a bitter pill to swallow. But as it is, on its own, true story-aspect or not, it's still a conventional, run-of-the-mill biopic about injustice and racism in America.
In a way, you want to give it a passing-grade because it's a story that can be told one too many times, but you also don't want to get past the fact that it really doesn't bring much of anything new to the table that the Hurricane didn't already do, almost 20 years ago. If anything, Crown Heights proves that the human spirit is the most powerful force of all and the fight for justice, should never wane, no matter how many years go by, no matter how much money is lost, and how much hope is lost in the wind. It's a little schmaltzy and most definitely cheesy, but hey, it's true.
Oh, and yeah, it's a true story.
Writer/director Matt Ruskin does try, time and time again to really let this material jump off the screen, but it doesn't ever happen. There are times when it flirts with true tension (like whenever it's in the courtroom), but it never becomes more than just a sad story of an investigation gone wrong and a life possibly lost to an already corrupt justice system. As it is, it probably would have worked much better as a documentary, where we would have been able to get all of the information thrown at us, with such quickness and velocity, that it didn't matter if we already knew how it ended. Documentaries allow for a human-face to be shown and it's why true-crime documentaries are currently the bee's knees today – they can be quick, fun, sad, exciting, and most of all, suspenseful.
Crown Heights never comes close to that and it's a shame. Even LaKeith Stanfield, who is slowly becoming a leading-presence to keep an eye on, seems wasted on a role that keeps him playing one-note, the whole way through. He's either sad, wistful, or crying and it can get to be a bit draining. Due to him being in jail, too, Stanfield doesn't really get to do all that much with those around him, except for the scenes he has with Asomugha or Natalie Paul's Antoinette. Everyone here tries, but like I said, if the material just isn't there, there's only so much they can do.
Consensus: Crown Heights is an unfortunate story, trapped in an unfortunately dull and lifeless movie that, without a great deal of truth behind it, would have been another cable-TV movie-of-the-week.
5 / 10
Photos Courtesy of: Amazon Studios and IFC Films