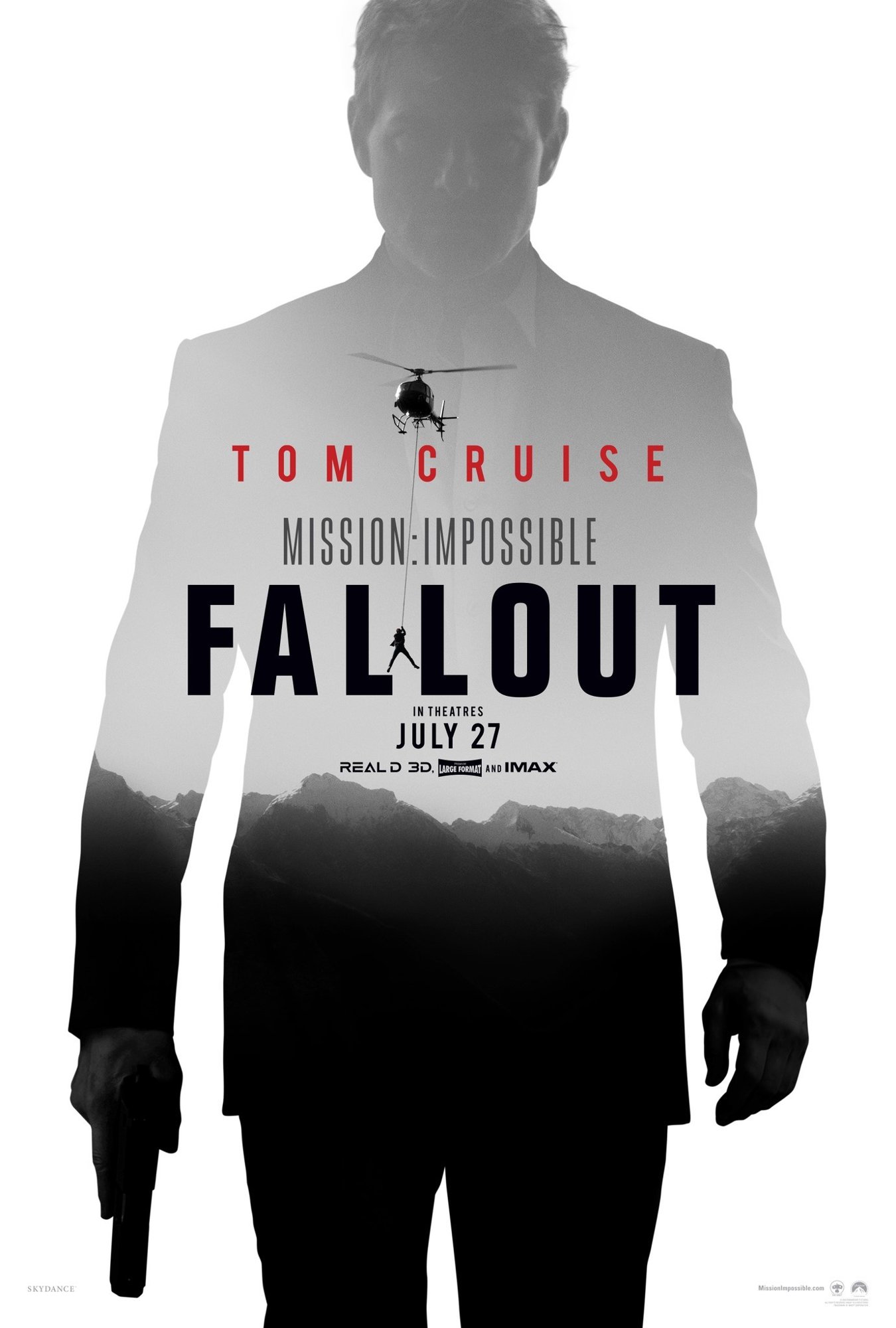 All this to protect Earth? Please!
It's been a few years since we last caught up with Ethan Hunt (Tom Cruise) and well, he's still up to his old bag of tricks. Still trying to save the world, still pissing-off the higher-ups that depend on him, still putting his life on the line, and still not able to get along well with others. And now, with this latest mission, he's got to do everything all over again. A group of terrorists known as "the Apostles" plan to use three plutonium cores for a simultaneous nuclear attack on the Vatican, Jerusalem and Mecca, Saudi Arabia and endanger the whole world. The only issue is that these terrorists are extra sneaky and it's hard to not just track them down, but even predict what they're going to do next. But with CIA agent August Walker (Henry Cavill) watching over everything, it should all go smoothly, right?
The more Mission: Impossible movies we get, the classier they seem to get. With the reliance on stunts, glitz, glamour, shooting on-set, twists, turns, character-development, and extravagant locations, Mission: Impossible is sort of the top-tier when it comes to summer blockbusters. They don't care too much about CGI, loud noises, robots, or even all that many explosions – they just want solid, tense and exciting action, which is sometimes all you need.
And Fallout is no different.
Even at almost two-and-a-half-hours, Fallout continues to move and hardly lose any steam. Writer/director Christopher McQuarrie seems to know and understand that the best way to keep these movies fun and worth while is to make it so that every stunt, every set-piece, hell, every piece of action, is as bigger, as daring, and as crazy as the last. Sure, we get a lot of Tom Cruise running here, but we also get him climbing-up a plane, breaking porcelain over some dude's head, on a high-speed chase through the streets of Paris, jumping off of buildings (which he actually injured himself by doing), and yes, so much more. And you can tell that it's Cruise doing these stunts, but you can also tell that a lot of time, energy, and thought when into said stunts, and aren't just thrown up on there for the screen, just to get some sort of crazy reaction.
It's almost as if you can tell that McQuarrie grew up on these old-school thrillers that depended a lot more on stunt-work and camera-placement, than just throwing whatever havoc they can and relying so much on CGI. It's enough to make Fallout a fun ride, even if at times, you almost wish that there was something of a breather in between all of the craziness that takes place. Still, it's the kind of movie that doesn't really need to get down to the brass-tacks of its story, its characters, or even what it's trying to say, politically – it's just summer fun, plain and simple.
And yes, as long as Tom Cruise is here, acting in all of these crazy stunts, the franchise has some legs to stand on. He is, as usual, charming, but everyone else is, too. Simon Pegg, Ving Rhames, Rebecca Ferguson, Alec Baldwin, Angela Bassett, Michelle Monaghan, Sean Harris, and even newcomers like Vanessa Kirby and Henry Cavill, all bring a little flair and charm to the proceedings, making this more than just the Ethan Hunt-special. Everyone has a little something to bring and remind us that this is, after all, a joint-production, where everyone takes a little bit and gives a bunch back. It's almost like a family, if the family were a bunch of daring and smart sleuths who knew there way around too many obstacles.
So yeah, basically a family.
Consensus: With the action and tension ramped-up to a 100, Fallout is an exciting and fun addition to the already-burgeoning franchise, that takes uses actual thought, over the usual mayhem we're so used to seeing with summer blockbusters.
8 / 10
Photos Courtesy of:  Paramount Pictures