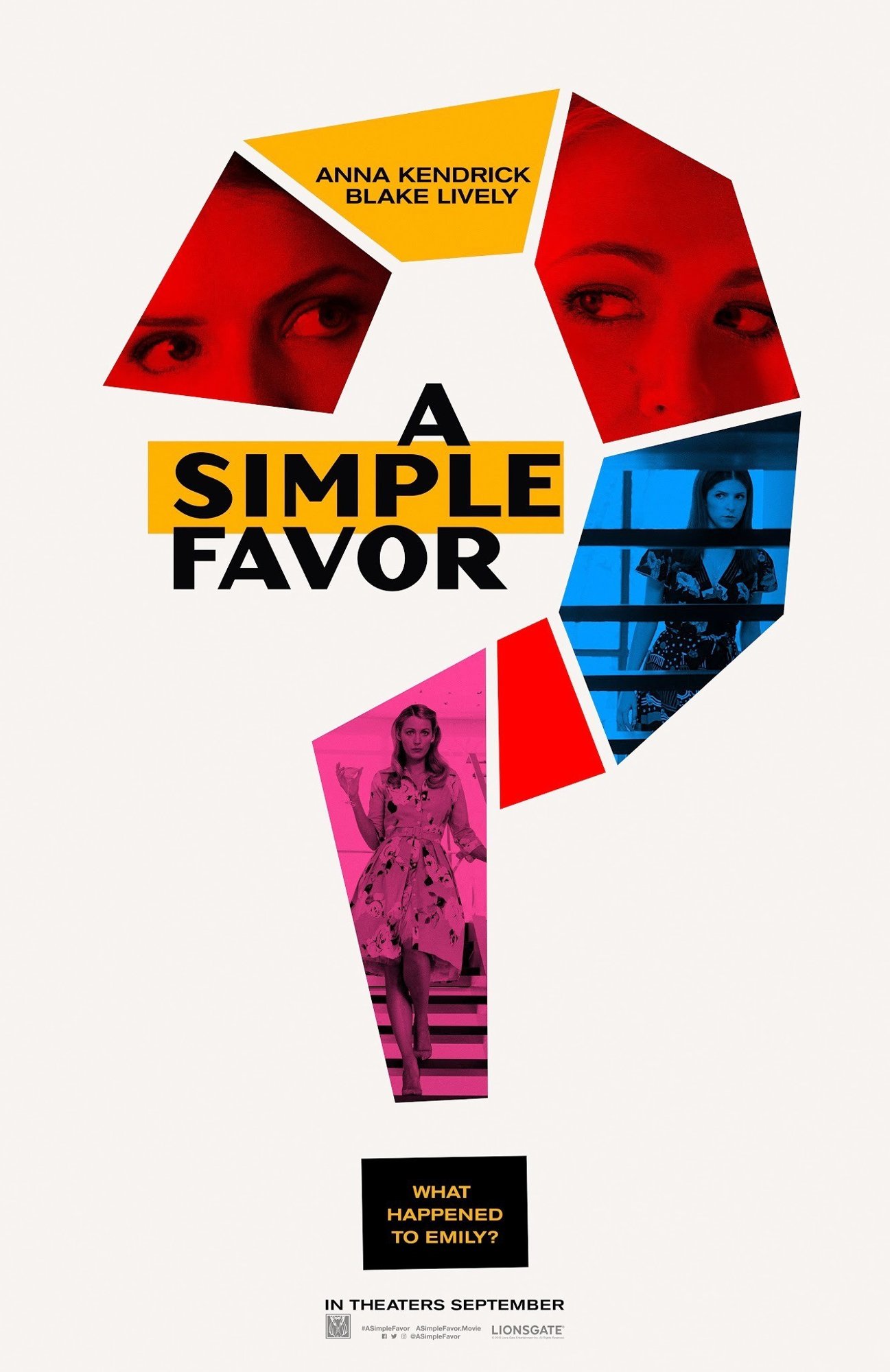 Why can't life be this luxurious?
Stephanie (Anna Kendrick) is a mommy-blogger who is trying her best at raising her kid alone. Her husband died in a tragic car-accident and ever since then, she's been trying to make ends meet by constantly volunteering for every school activity and never forgetting to do the smallest things for her son. It makes her feel better as a mom, but as far as a sexually-active woman who gets out, has fun, goes on dates, and has friends? Doesn't quite help. But that all begins to change when she meets and befriends the odd, the mysterious and the straight-up beguiling Emily (Blake Lively), who challenges Stephanie's more old-school ways. The two hit it off surprisingly, with Stephanie opening-up more and more, totally breaking out of her shell and considering Emily her best friend. However, when Emily goes missing completely out of nowhere, Stephanie is left to solve the mystery of what really happened and whether or not she can re-enter her old, simple and boring life, but instead, stick with this lovely, luxurious, and rather care-free one, where she gets to sleep with Emily's husband, Sean (Henry Golding).
A Simple Favor is the kind of trashy, fun, and entertaining dark-comedy thriller that doesn't always work because it's just so silly. And then, you realize that that's the point; director Paul Feig seems to enjoy the idea that there's something wonderfully wacky about this story, about these characters, and about the constant twists and turns that come around, that he can't help but revel in the glee of darkness. Feig may be making a drastic-step from his usual comedies, to something a little more serious and sinister, but the comedy-edge and bite is still there, it still kind of works, and oh yeah, it definitely still stings.
It also helps that he's got two of the most charming and electrifying actresses working today as his leads.
For Anna Kendrick, he step towards more adult film-making is getting interesting, as she still looks and sounds like an 16-year-old, but is now taking young mommy roles. Here, as Stephanie, she works well because underneath her whole quirky and lovely facade, there's a darkness lurking in and slowly but surely, we begin to see more and more of it. She's a well-rounded character too, because while she starts off feeling like an Anna Kendrick-type, we realize that there's a reason for her persona and why she hides her true-self, allowing her to feel more like a real person, as opposed to Blake Lively's Emily who is, yes, a type.
However, she's a fun type to watch because Lively, once again, is so good here. She's funny, oddly charming, and surprisingly scary, in a role that's mostly limited to just making it so that Stephanie breaks out of her shell a bit, but Lively makes it work. The two together is quite enjoyable, too, as they create an odd-dynamic where one is soft and sweet, and the other is a little rude and rough. Together, the friendship borders on love, which makes A Simple Favor a tad more meaningful than it ever becomes.
Cause honestly, underneath all of the lies, the cheating, the sex, the glitz, the glamour, and the fancy clothes, A Simple Favor is really just a trashy story that doesn't make a whole lot of sense. The twists continue to fly at us, left and right, up and down, literally from every direction; the humor begins to get wackier for no reason; and the emotional-beat gets lost in all of the back-stabbing and hate-screwing.
But still, I had fun. And there's never anything wrong with that.
Consensus: With two great performances anchoring its madness, A Simple Favor always stays funny, charming and entertaining, even if it can get a tad too ridiculous at times, especially towards the end.
7.5 / 10
Photos Courtesy of: Lionsgate