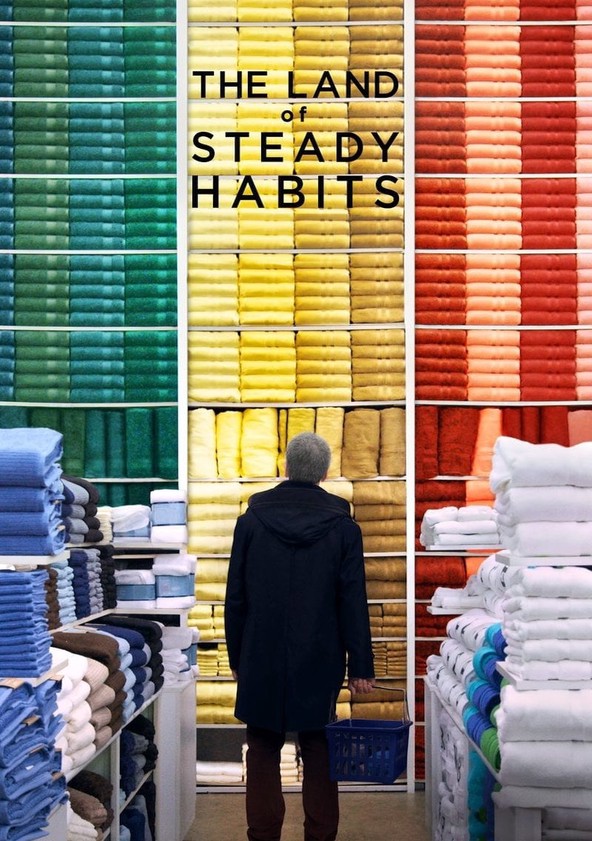 Retirement's kind of lame, right?
Feeling trapped by his family and his work, Anders (Ben Mendelsohn) finally decides one to give it all up. Meaning, he retires from work so that he can finally go on and do what he really wants to do with his life, and then divorce his wife (Edie Falco), who he feels he hasn't been in love with in a long time, anyway. Fast forward a few months into this change-of-pace and Anders isn't doing so well. He's sad, lonely, bored, and a little confused of what his next move in life is. Mostly though, his days revolve around meeting random single women, bedding them, and having awkward sex. Then, he meets Barbara (Connie Britton), who changes his retirement-plans for the better. But things change drastically when his son Preston (Thomas Mann), gets fired from his job and is forced out of the family-home, without so much of a dime to sit on.
The Land of Steady Habits is so clearly a Nicole Holofcener movie from the ground-up. The characters are mostly all unlikable, the dividing-line between comedy and drama is casually crossed, and there's a lot of rich people, sitting around, talking about life, being rich, and drinking wine, as if nothing else is really going on in the world. And if that sounds like your cup-of-tea, then yes, the Land of Steady Habits is for you.
As it was for me, clearly.
But oddly enough, the Land of Steay Habits suffered from the fact that just about every character here is a little too unlikable to really get over and appreciate. Thomas Mann's Preston is the perfect example, as he's just so immature, mean and lazy, you almost never grow to love him, or sympathize with him, because he is such an a-hole. The same thing almost happens with Anders, too, because there's hardly anything to really like about him; he's a piss-poor dad, a crappy friend, and not really all that charming to make much sense of all the women he gets in his life. He's a total dick, actually, but what saves his character from total damnation is that Ben Mendelsohn is an absolute pro and excels in these kinds of roles.
But like I said, even he comes a little close to succumbing to how awful Anders can sometimes get. However, it works for Mendelsohn who's made a career of playing mean and sleazy, but with a slight sense of wit and charm. He's still likable nonetheless as Anders and watching him do comedy is actually a nice shock, but yeah, sometimes he can be a bit irritating. Even his scenes with Connie Britton's Barbara, who is equally as charming as usual, makes it feel like he's just bored, tired and in desperate need of a lay.
It's odd, but maybe that's the point?
Still, it's hard to hold a whole lot against the Land of Steady Habits because the characters, as annoying as they may all be, are well-defined and fit into this part of the world where literally nobody really has any problems, except that they're all depressed and a little too rich. While it's easy to pick fun at the lifestyles of the rich and famous, every once and awhile, it's also nice to remember that there is such a thing as suburban malaise and it's almost more deadly than bankruptcy. That feeling of wanting to do something, but having no idea of what, well, that's a bummer and that's just about every character here.
Okay, maybe they're a little too relatable and that's the problem.
Consensus: With a solid cast and witty writing from Holofcener, the Land of Steady Habits fits perfectly well into small dramedies about people you don't ever want to meet, but also can't turn your eyes away from.
7 / 10
Photos Courtesy of: Netflix